May 18, 2021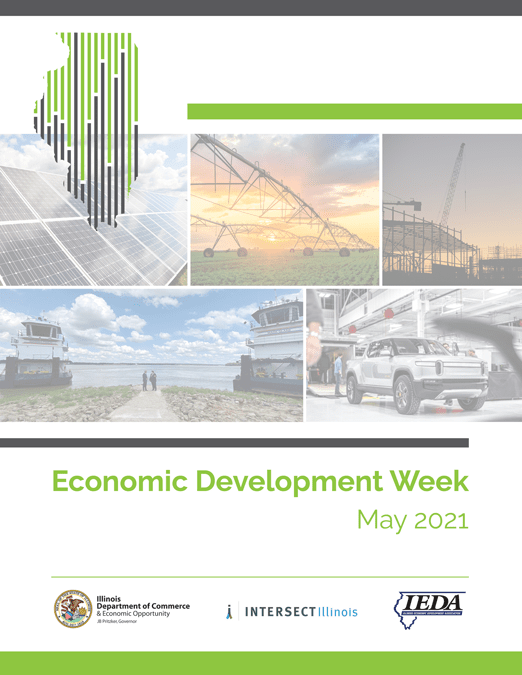 Intersect Illinois, the Illinois Department of Commerce and Economic Opportunity (DCEO) and the IEDA  shared best practices, lessons learned, and strategies for success around driving economic development in Illinois during Economic Development Week 2021. Economic development plays a vital role as we shift towards economic recovery.
To showcase the work being done across the state, we have created a handbook that celebrates economic development successes by highlighting high impact projects, economic development partners and DCEO programs that support Illinois communities statewide.
This first ever Illinois Economic Development Week handbook touches on the contributions economic developers have made to their local economies throughout the year. It highlights the public, private, and industry coordination between the State of Illinois, economic development professionals, and companies to drive business expansion, workforce development, and investment in the state's infrastructure.